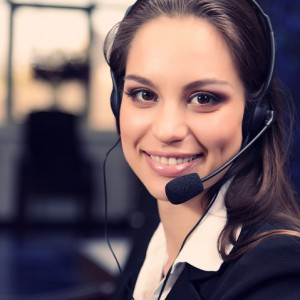 In many years of experience we have learnt that choosing the right interpreting type is the first step towards an excellent service: to find and understand, in collaboration with the Client, which form of interpreting from all the various types available will better suit communication requirements.
Different requirements do, of course, correspond to different professional skills: the best liaison interpreter might not be capable of a simultaneous translation!
Liaison Interpreting:
This type of interpreting has a more "informal" role such as, for instance, work meetings, drawing up of contracts, sports events, language assistance at fairs, company visits, b2b meetings, tourist assistance and support, private transactions.
Consecutive interpreting:
The job of a "consecutive interpreter" is not just understanding the language but also to memorise the whole message. In actual fact, this interpreter's job is to listen to the speech and then render it, at the end, in a different language – at times maybe just a few words sufficing. The essential factor of this technique is that it is almost impossible for any speaker to talk at such a speed so each word can be written down.
Simultaneous interpreting:
The interpreter works in a soundproofed booth according to the ISO standards with a console. Thanks to this console the interpreter listens to the speaker through a headset and renders the message into a microphone almost simultaneously. The delegate in the meeting room selects the relevant channel to hear the interpretation in the language of his/her choice. It is also important for the interpreter inside the booth to be able to see the speaker.
Bidule method of simultaneous interpreting
This method does not require a soundproofed booth, being limited to just a microphone (and quite often a headset for those listening).
This method is used for events where there is a limited number of participants, in rooms where acoustics are ideal and in specific circumstances such as: brief meetings for which consecutive interpreting would not be suitable. The interpreter is not completely isolated from the rest of the room and uses a mobile instrument so he/she can work simultaneously without having to install a booth.
Chuchotage interpreting:
Whispered interpreting, or chuchotage (from the French "chuchoter" meaning "to whisper"), is a variation of simultaneous interpreting: the interpreter sits or stands next to the small-target language audience whilst whispering a simultaneous interpretation of the matter to hand. The advantage of this type of interpreting is that it needs no technological equipment – which is of course necessary for simultaneous interpreting – but it may only be used if the number of the group is no more than three. Moreover, because of how the interpreter has to whisper – or murmur the translation – and due to acoustic conditions which are not always excellent, he/she can only work for shorter lengths of time compared to normal simultaneous interpreting.